DEKALB COUNTY, GA. – Police are asking for assistance locating a 14-year-old suspect wanted in connection to the abduction of a 1-year-old child in Dekalb County.
An Amber Alert was issued for 1-year-old Royalty Grisby who was reported taken during a carjacking early Thursday morning.
DeKalb County police say the incident happened around 2 a.m. as the mother of the child was making food deliveries in the 1200 block of Harvest Dale Court near Stone Mountain.
Royalty's mother explained her daughter was asleep in the backseat as she got out briefly. Moments later she heard the car door close and the suspect drove off before she could make it back to the vehicle.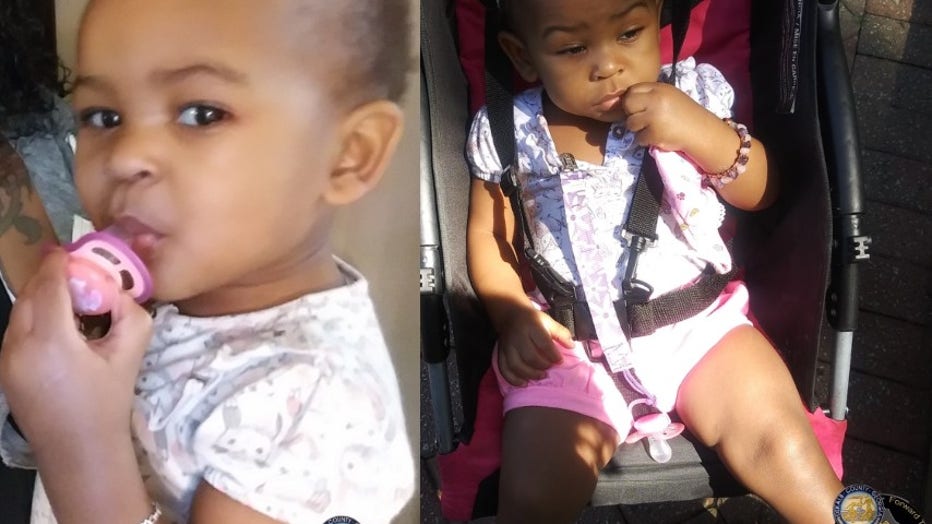 Her vehicle, a maroon 2010 Nissan Armada was found abandoned shortly after 9 a.m. this morning in a nearby neighborhood. Officers say neither the suspects nor the young girl was found.
Malachi Richardson, 14 has been identified as the potential suspect. investigators believe the order placed was fake and intended as a setup for the carjacking.
It is also believed there were more than one suspects involved as the thieves swapped out the license plate of the vehicle after they stole it.
If you have any information regarding Malachi or Royalty's whereabouts you are urged to contact 911 immediately.
DeKalb County Police Department